A new article out in January 2019 states "Oracle strongly preferred hiring Asian recent graduates almost to the exclusion of qualified available graduates of any other race" Underpaid Minorities, Favored Student Visa Holders
In the eyes of the Labor Department, Oracle's motivation was guided by the financial bottom-line, not the recruitment of top-class skills.
"These students required work authorization to remain in the United States after graduation. In other words, Oracle overwhelmingly hires workers dependent upon Oracle sponsorship to remain in the United States," states the complaint.

Indentured servants
Last year, DOL found Cisco Systems engaged in discriminatory practices by passing on native-born American workers in favor of H-1B visa holders and last August the CEO of two Washington State tech companies was arrested on charges he was running a visa-fraud scheme.
This, of course, is bad, but wait, there is more! WOULD YOU BELIEVE, that our government is
cracking down on Cisco and Oracle when they do the same thing
Who will watch the watchmen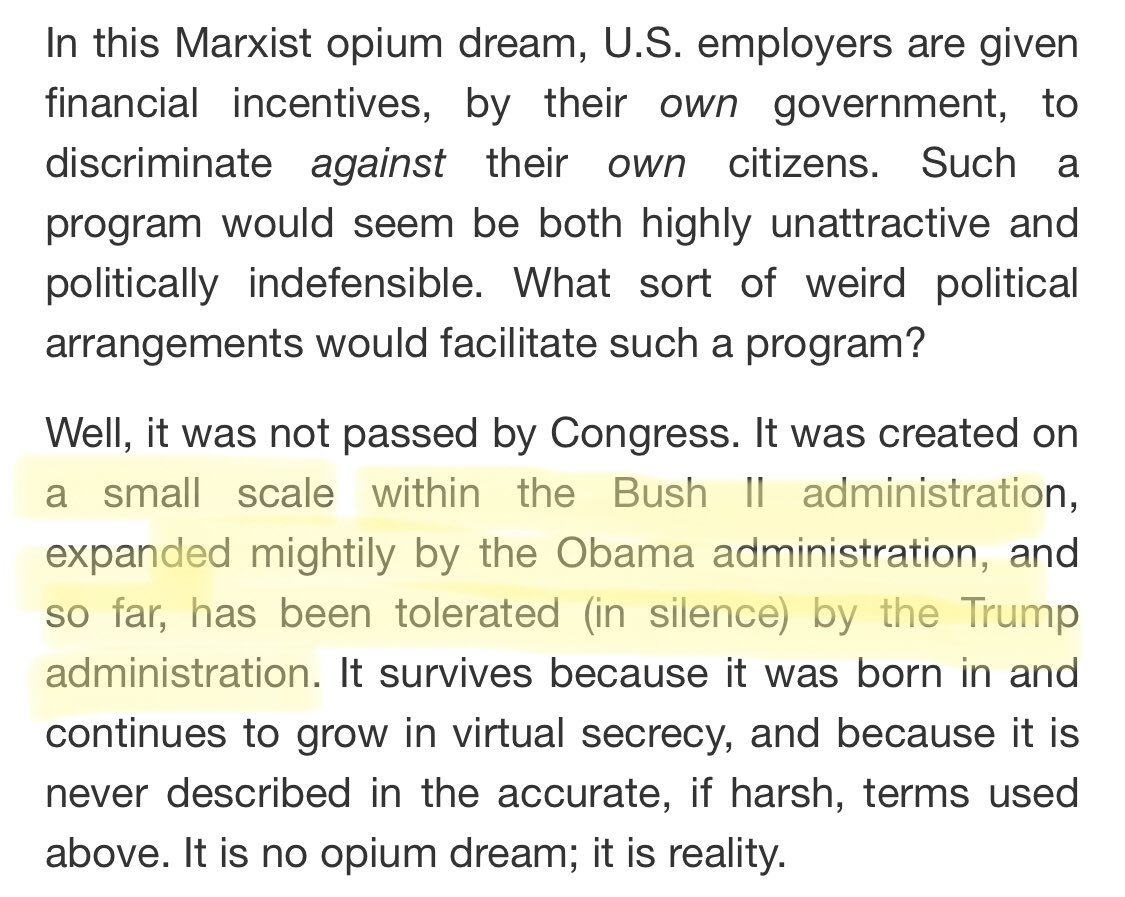 "So employers are, in effect, encouraged to discriminate against U.S. citizen and green card grads in favor of the foreign ones; these employers would, one would presume, prefer to buy $1 worth of labor for about 92 cents, rather than the full dollar. Meanwhile, the foreign student, knowing that he or she will get the full dollar in wages, might be willing to shave that amount by a few cents per dollar. So every job held by an alien college grad OPT is one that might have gone to an American grad, were not the subsidy in place."
(please read both of these articles on your own, share them)
Meanwhile, conservatives in their infinite wisdom are telling college grads and unemployed factory workers to rent u-hauls and learn to code instead of offering them relief.
The deck is ACTUALLY stacked against them, they can see it, and you wonder why they are disaffected?
These programs need to be abolished. Any helping hands being extended should not be reaching overseas or over borders, but across our cities and our states.